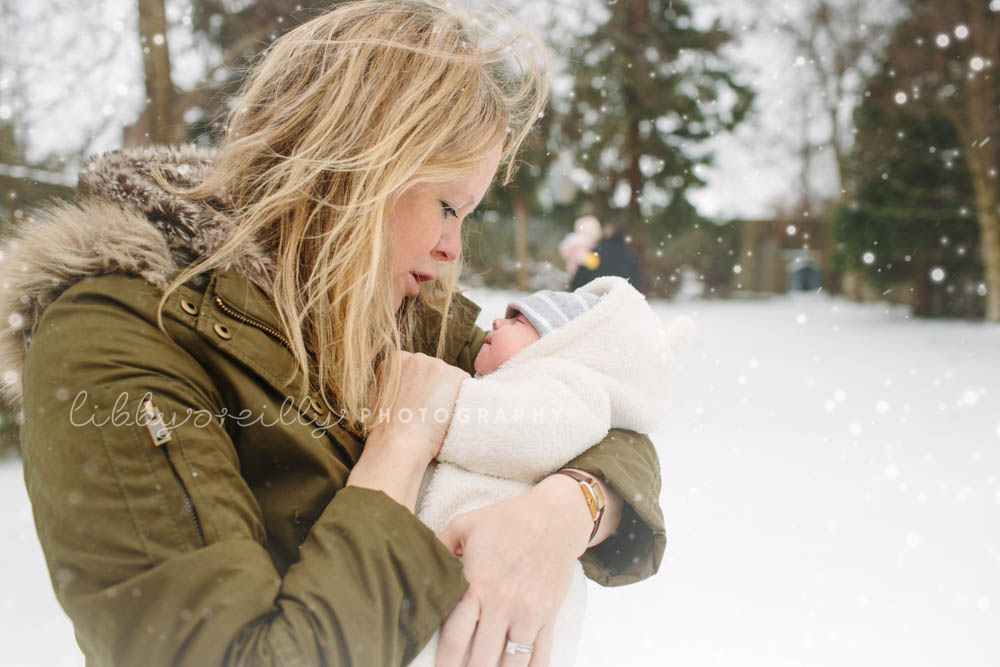 When storm Emma brought us snow last week it turned everything into a winter wonderland and luckily I was still able to venture out for a newborn photoshoot.
Photographing a brand new baby is always special but the snow really made this magical. We were warm and cosy inside for most of the shoot but couldn't resist some outside images in the snow.
I know this baby boy won't remember his first Winter but he will get to see how he was wrapped up warm and snug in his Mama's arms enjoying his first beautiful snowflakes.